Arada, a joint venture between Basma Group and KBW Investments, has awarded a contract for the construction of the first school at an investment of $59.9m (AED220m) within the 2.2km2 and $6.5bn (AED24bn) Aljada, a megaproject in the heart of New Sharjah.
SABIS International School – Aljada is scheduled to open in September 2021 and will be a member of the global SABIS Network.
Al Zamalek General Contracting secured the contract for Phase 1 of the school. The contractor has previously constructed two other SABIS Network schools, including The International Schools of Choueifat in Umm Al Quwain and Ras Al Khaimah.
Work has begun on the school, with construction expected to be completed in June 2021.
Scope of work within in Phase 1 involves the construction of a kindergarten to Grade 3 (K-3) school. Meanwhile, Phases 2 and 3 will cover the addition of grade levels every year finally reaching K-12 level with capacity for 4,000 students.
Both these phases will be completed in 2022 and 2023, respectively.
The school will be located on a 61,000m2 plot on the south-eastern corner of the project, adjacent to the East Village residential community.
SABIS International School – Aljada will feature spacious classrooms, science and computer laboratories, and a dedicated SABIS Integrated Testing and Learning (ITL) Hall where students can take computerised exams.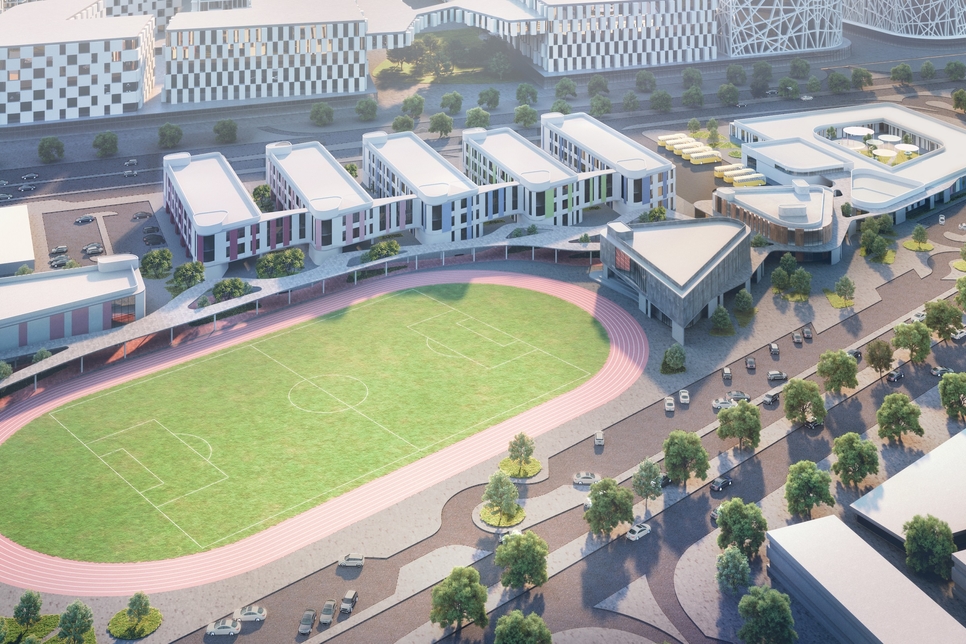 The campus will also house a theatre, cafeteria, library and extensive sports facilities, including a semi-Olympic swimming pool, an indoor basketball/tennis court, an outdoor basketball court, and a full-size soccer field surrounded by a running track.
Meanwhile, the independent Kindergarten section will have its own indoor swimming pool, multipurpose indoor court, play areas, and a special car track.
SABIS International School – Aljada will be the second SABIS Network school in Sharjah, and the fifteenth in the UAE.
Commenting on the contract award for the school project, HE Sheikh Sultan bin Ahmed Al Qasimi, chairman of Arada, said: "Work is progressing rapidly at a number of different locations on the Aljada site, and this contract award is evidence of our determination to push ahead with all the assets that will be required to deliver a fully integrated destination.
"This school symbolises Arada's commitment to education, one of Sharjah's most important sectors. Aljada's location next to University City ensures that families can offer their children a high-class education right the way through from kindergarten until the time they enter the workforce."
---
This information has been sourced from ConstructionWeekOnline. All rights and opinions thereof belong to the original source author/publisher. WASEL&WASEL does not purport to be affiliated with the news, its persons, or interests in any way unless explicitly stated so.
---
To request our assistance, please contact one of our Professionals.