Dubai Electricity and Water Authority's (DEWA) Innovation Centre, which is a part of the Mohammed bin Rashid Al Maktoum Solar Park (MBR Solar Park), will be equipped with solar panels, installed by Emirates Insolaire.
A company that focuses on the development and application of new solar technologies, Emirates Insolaire is a joint venture between Dubai Investments and Swissinso.
With a peak power at 225KWp, more than 3,339 customised solar panels will cover an area of 2,000m2 to generate more than 360,000KWh electricity annually. This will result in annual savings of approximately $43,014.3 (AED158,000).
Additionally, the customised special cut solar panel setting has been designed to reduce cost with better efficiency rates, net-metering, and lower equipment and installation costs.
Speaking about the project, managing partner of Emirates Insolaire, Rafic Hanbali, said: "We have been working closely with both the government and the private sectors, helping support the vision and raise awareness on sustainability, while enhancing national capabilities and increasing competitiveness."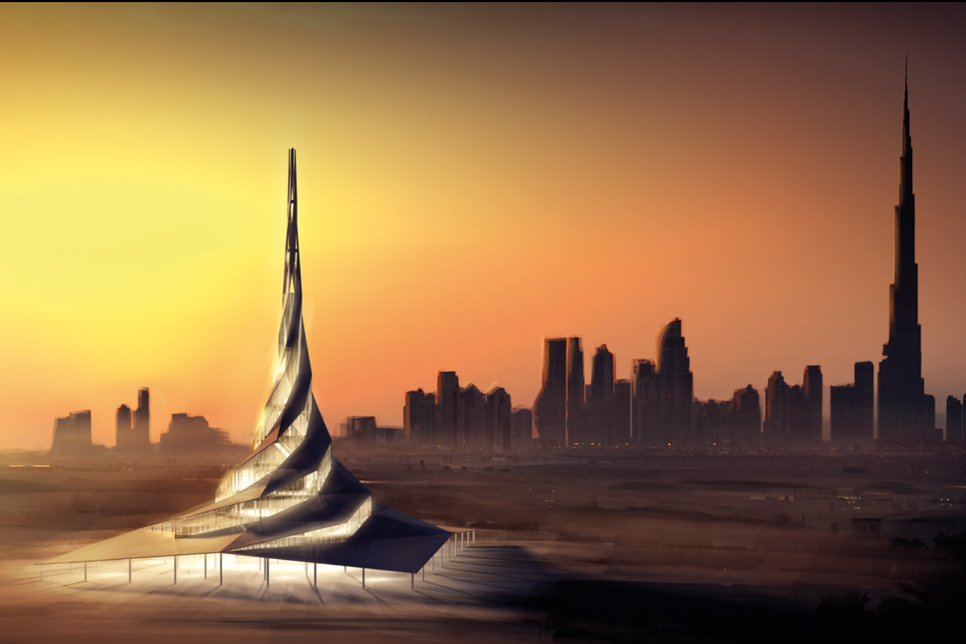 Emirates Insolaire's coloured and sustainable solar panels are based on photovoltaic (PV) modules and their solar thermal collectors can easily be adapted to façades and roofs.
The MBR Solar Park is a $13.6bn (AED50bn) development that will be the largest single-site solar park in the world based on the independent power producer (IPP) model.
A four-floor structure, the Innovation Centre spans 4,000m2 and stands 90m high, and features a floor highlighting Dewa's experiences in energy and water, and its progress in the solar power sector.
The facility also includes a museum and an exhibition area for solar power and renewable energy, and will include a permanent conference centre dedicated for events related to solar power, renewable energy, and green initiatives.
Innovation Centre is part of Dewa's efforts to highlight solar and clean energy advances, the utility company said in a statement, adding the centre would offer "visitors the opportunity to see other forms of clean energy generation, including wind and modern methods of desalination".
---
This information has been sourced from ConstructionWeekOnline. All rights and opinions thereof belong to the original source author/publisher. WASEL&WASEL does not purport to be affiliated with the news, its persons, or interests in any way unless explicitly stated so.
---
To request our assistance, please contact one of our Professionals.