Emirates Waste to Energy Company (EWTE), which is a joint venture between Sharjah-headquartered environmental management firm, Bee'ah, and Abu Dhabi-based renewable energy company, Masdar, has achieved one million accident-free manhours on its Sharjah Waste to Energy Facility as of July 2020. 
The Sharjah Waste to Energy Facility will be EWTE's first plant, as well as the first waste-to-energy facility in the UAE. The plant is located within Bee'ah's Waste Management Complex in Al Saja'a, Sharjah, and spans 80,000m2 of area.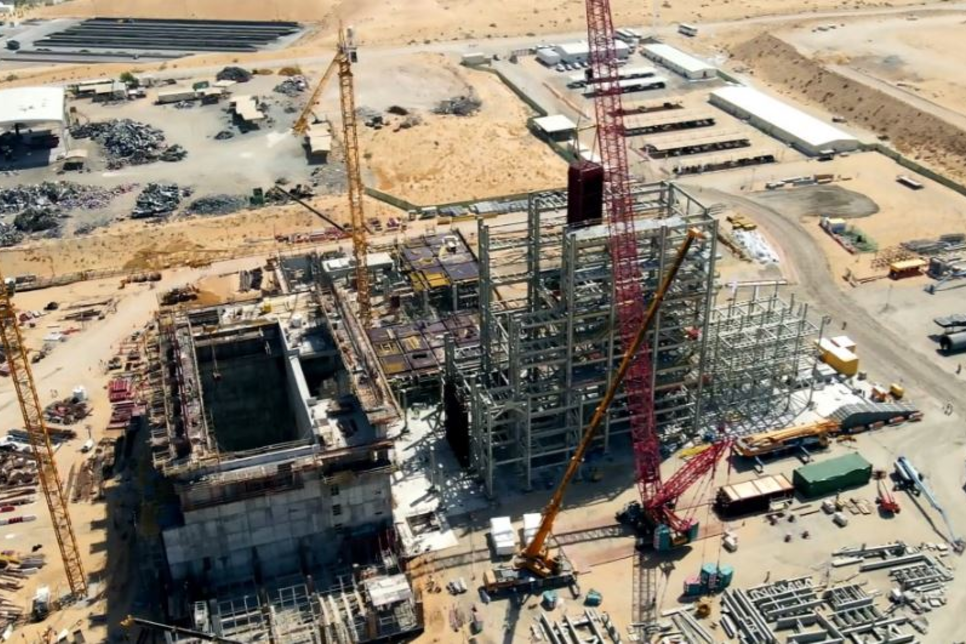 Upon completion, the waste-to-energy plant will process 300,000 tonnes of non-recyclable solid waste per year, at a rate of 37.5 tonnes per hour.
In addition, the facility will be aimed at displacing almost 450,000 tonnes of carbon dioxide emissions per year, and generating up to 30 megawatts of energy, which will be supplied to the Sharjah electricity grid to power up to 28,000 homes.
The Sharjah Waste to Energy project is aimed at contributing towards the emirate's 'zero waste-to-landfill target' as well as UAE's 2021 goal of diverting 75% of solid waste from landfills.
French industrial engineering contractor and equipment manufacturer CNIM are managing the design, building and operations of the Sharjah Waste to Energy Facility. Engineering, architecture and consultancy company Ramboll is involved in the planning and implementation of the project. 
Speaking about the safety milestone, Bee'ah's group chief executive officer, HE Khaled Al Huraimel, told Construction Week exclusively: "Occupational safety is essential to ensure the wellbeing of our workforce, construction progress and efficiencies. Our Health, Safety, Security and Environment (HSSE) team ensures that every worker is trained on health and safety protocols, provided the necessary equipment and tools to keep themselves safe and that each manager prioritises the wellbeing of their team workers."
The project is currently under construction and will achieve completion by 2021. "More than 600 workers are involved in the construction of the Sharjah Waste to Energy Facility," HE Al Huraimel confirmed.
"Construction on the facility continued despite the ongoing COVID-19 outbreak in the region, with several safety measures in effect, including the use of personal protective equipment (PPE) and regular disinfection of equipment and facilities," HE Al Huraimel said. 
---
This information has been sourced from ConstructionWeekOnline. All rights and opinions thereof belong to the original source author/publisher. WASEL&WASEL does not purport to be affiliated with the news, its persons, or interests in any way unless explicitly stated so.
---
To request our assistance, please contact one of our Professionals.