Work is progressing at The Red Sea Airport, located within Saudi Arabia's 28,000km2 The Red Sea Project, as the developer The Red Sea Development Company (TRSDC) is now busy with airside infrastructure excavation works, chief projects delivery officer, Ian Williamson has confirmed to Construction Week.
In July 2020, the contract for the airside package was awarded to a joint venture (JV) of Almabani General Contractors and Nesma & Partners Contracting Co. Ltd, which according to Williamson was the developer's "largest value contract award at the time".
"Groundwork began in September 2020, with the airside infrastructure mass excavation cut and fill works well underway. In excess of 3 million m3 [of land] has been cut and excavated so far," Williamson told Construction Week.
The contract for The Red Sea Airport covers, the essential construction of airside infrastructure works, including the design and building of a 3,700m Code F Runway; Code B Seaplane Runway; parallel and link taxiways; and pavement works.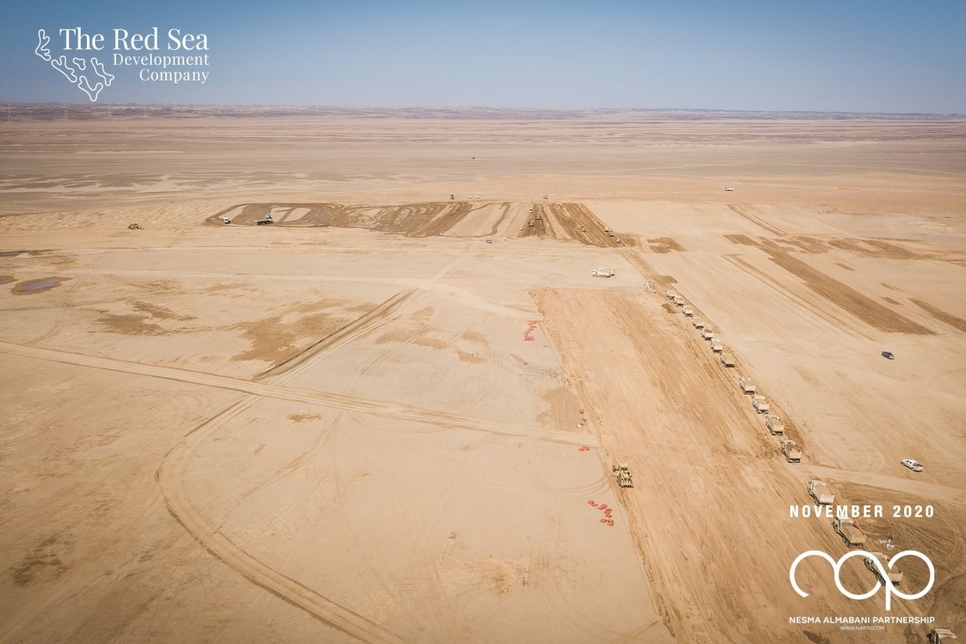 In addition, the scope of work also includes Aeronautical Navigational Aids, Aerodrome Ground Lighting (AGL), airside utilities, helipads, roads, and associated buildings.
According to Williamson, around 230 heavy-duty machines are operating at the airport airside site. These machines have together cut 2.3 million m3 of material and stockpiled 1.4 million m3. Meanwhile, 600,000m3 of circa rock has been primarily imported for marine works at the site.
Terminal buildings
In October 2019, the design contract for the airport was awarded to Foster + Partners, who has worked alongside its engineering subconsultant, WSP Global.
Earlier, this year, the schematic design stage NOC was received from the General Authority of Civil Aviation (GACA) in Saudi Arabia, following which the location of Red Sea International Airport was accepted along with its airside master plan, and its orientation of 15/33, was approved.
GACA had also approved the conceptual airspace and aeronautical studies that drew the approach path for flights bound for the airport, domestically and internationally.
Williamson told Construction Week that the airport includes "a bespoke main terminal consisting of five pods to permit a schedule of domestic and international flights, and a peak capacity of 900 passengers per hour".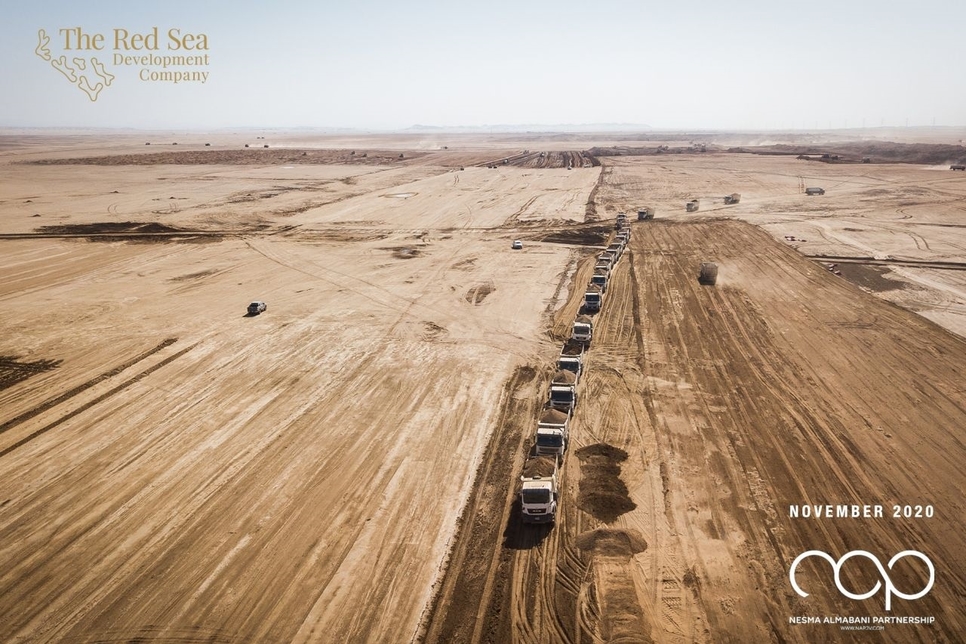 He added that other facilities and terminal buildings included aircraft hangers and maintenance workshops, as well as a specialised on-site medical facility and energy centre.
Scheduled for completion in 2022, as part of phase one of the development, the airport will serve an estimated one million tourists per year with a schedule of domestic and international flights.
---
This information has been sourced from ConstructionWeekOnline. All rights and opinions thereof belong to the original source author/publisher. WASEL&WASEL does not purport to be affiliated with the news, its persons, or interests in any way unless explicitly stated so.
---
To request our assistance, please contact one of our Professionals.