The Abu Dhabi General Services Company (Musanada) has followed industry best practices and focused on the advancement and conservation of wildlife while managing and operating the Al Ain Zoo's Elephant Safari Project and the Reptile Park Project
Al Ain Zoo has completed 89% of the Elephant Safari project, which is set on an area of 23.77ha. It offers visitors a glimpse into African wildlife with all its natural elements.
The project includes educational facilities, food and beverage outlets, public services, and seating areas, as well as an 8m watchtower, which allows visitors to view wildlife from a bird's eye perspective.
In addition, the project will also feature a theatre, secured walkways, and paths for the visitors, as well as feeding areas and lakes for the elephants.
Meanwhile, the Al Ain Zoo's 11,533m2 Reptile Park project – which is being built within an enclosure inspired by a tortoise shell – has reached 87% completion.
Visitors to the Reptile Park will see a diverse collection of international reptiles, including 600 animals belonging to 80 species.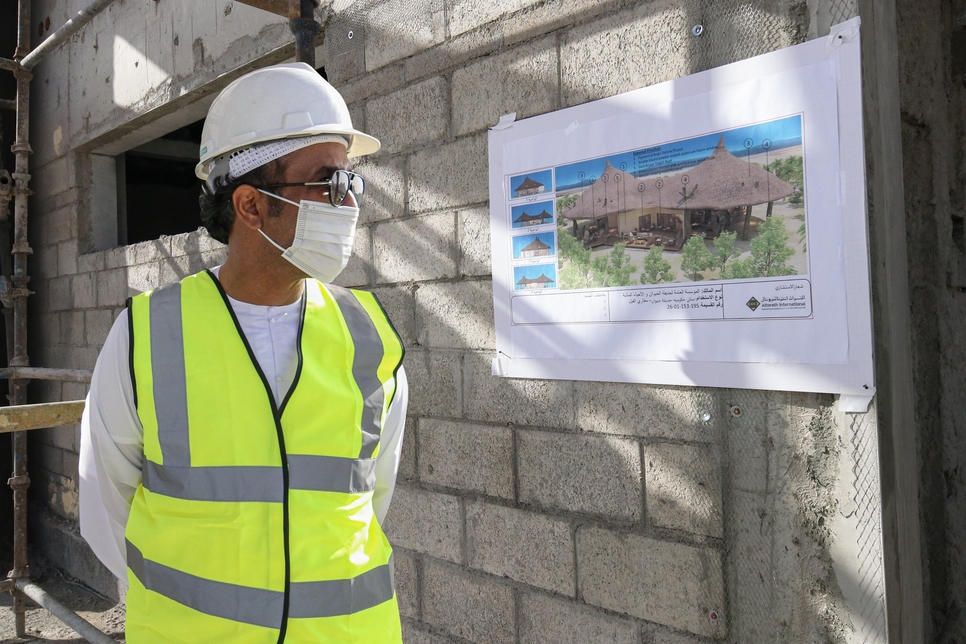 In addition, visitors will be able to enjoy various experiences as well as indoor and outdoor exhibits within the seven featured zones, including the Asian Adventure, Amazing Amazon, African Odyssey, Islands in Danger, Rainforest Panorama, World Deserts, and Secret Arabia.
The park will also include an Oasis entry court, a tortoise play park, a desert monitor exhibit, a secretarial bird aviary, a tortoise and reptile exhibit, a Komodo dragon exhibit, and a Garden of Ancient Life, which features skeletons of dinosaurs in a sandy desert atmosphere, according to the state-run news agency, Wam.
During a field tour to inspect the latest stages of development, the director-general of the Zoo and Aquarium Public Institution in Al Ain, Ghanim Mubarak Al Hajeri, said: "We have gone a long way to achieve great success in implementing our plans, thanks to the support offered by the Abu Dhabi Government for the development and facilitation of cultural and touristic projects across the emirate."
Musanada aims to highlight the Al Ain Zoo as a leading tourist, cultural, and educational destination in the UAE and internationally.
---
This information has been sourced from ConstructionWeekOnline. All rights and opinions thereof belong to the original source author/publisher. WASEL&WASEL does not purport to be affiliated with the news, its persons, or interests in any way unless explicitly stated so.
---
To request our assistance, please contact one of our Professionals.