Oman's Minister of Transport, Communications, and Information Technology, HE Eng Saeed bin Hamoud Al Maawali; the Minister of Housing and Urban Planning, HE Dr Khalfan bin Saeed Al Shuaily; the Governor of the South Al Batinah region, HE Isa bin Hamad Al Azri; and other government officials have completed an inspection visit to view construction progress on Phase 1 of the Al-Batinah Coastal Road project.
The Al-Batinah Coastal Road project includes development works from the province of Barka to Bodam Al Sahel across a length of 60km.
Phase 1 of the project includes a 45km-stretch of the road, as well as service roads that total 68km and dual-link roads extending across 9.5km that have been opened to traffic.
During the next phase, the remaining 15km-stretch of the road will be constructed, in addition to service roads extending across 12km in total.
The government officials also visited the fishing port in Oman's Barka to determine progress on links between the port's entrances and exits with the Al-Batinah Coastal Road project.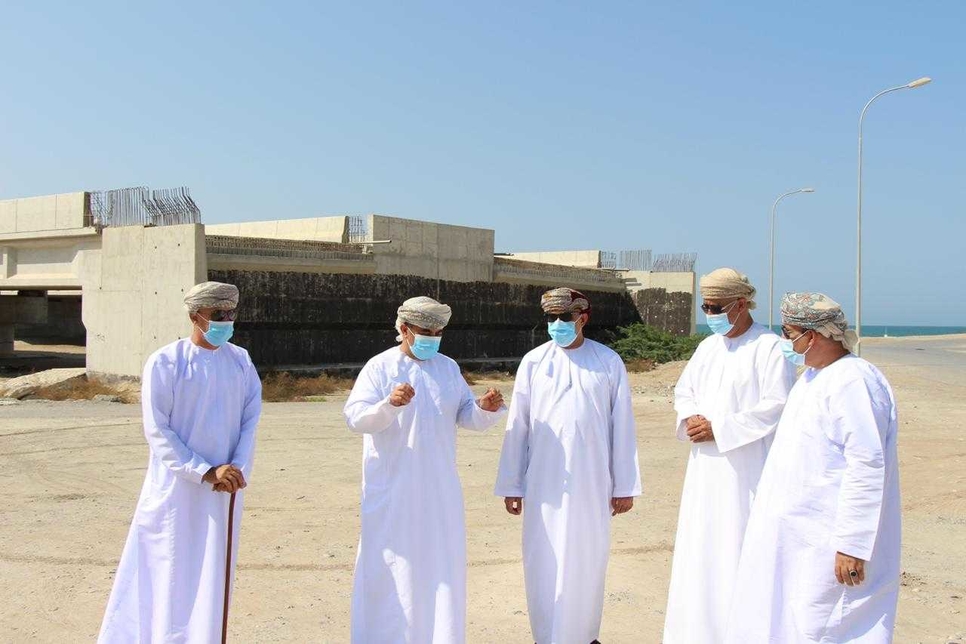 The port development project – which will be developed by the Falcon Tourism Investments Company, and includes the investment, management, development, and operation of the port – is being implemented through a public-private partnership (PPP) agreement in line with the sultanate's economic diversification goals, according to the state run Oman News Agency.
Once complete, the port will comprise of fish markets; ice factories; fish canning, packaging, and processing factories; boat maintenance and manufacturing centres; restrooms; stores for fishermen; a five- star hotel; restaurants; yacht berths; pleasure boats; diving clubs; as well as excursions and marine activities.
---
This information has been sourced from ConstructionWeekOnline. All rights and opinions thereof belong to the original source author/publisher. WASEL&WASEL does not purport to be affiliated with the news, its persons, or interests in any way unless explicitly stated so.
---
To request our assistance, please contact one of our Professionals.