Oman's Minister of Housing and Urban Planning, HE Dr Khalfan bin Saeed Al Shuaili, has completed an inspection tour of a 1,256ha Balawi residential city project in the province of Liwa in the North Al Batinah Governorate to review the progress of project implementation and ensure that the implementation stages are in line with the specified delivery deadlines.
The residential city project is being constructed within an integrated service housing scheme that includes 2,963 residential plots and includes 3,400 homes with surrounding infrastructure projects including roads, lighting, water, and drainage networks.
In addition, the residential city project will include the construction of a health centre, schools, mosques, fuel stations, parks, playgrounds, and lands designated for commercial centres.
Furthermore, two power stations worth more than $7.8m (OMR3m) will be constructed in cooperation with the Majan Electricity Company to meet the electrical energy needs of the residential area.
A road network has also been established in the residential city at a cost of $65.32m (OMR25.125m) in order to facilitate the movement of people and commercial traffic.
The infrastructure project, worth approximately $197m (OMR75.75m), includes 133km of water networks; 386km of electricity networks; 137km of sewage networks and a sewage station; 61km of irrigation networks; 47km of rainwater drainage networks; 201km of fibre optic networks; as well a drinking water tank, a water pumping station, an irrigation water tank, and an irrigation pumping station.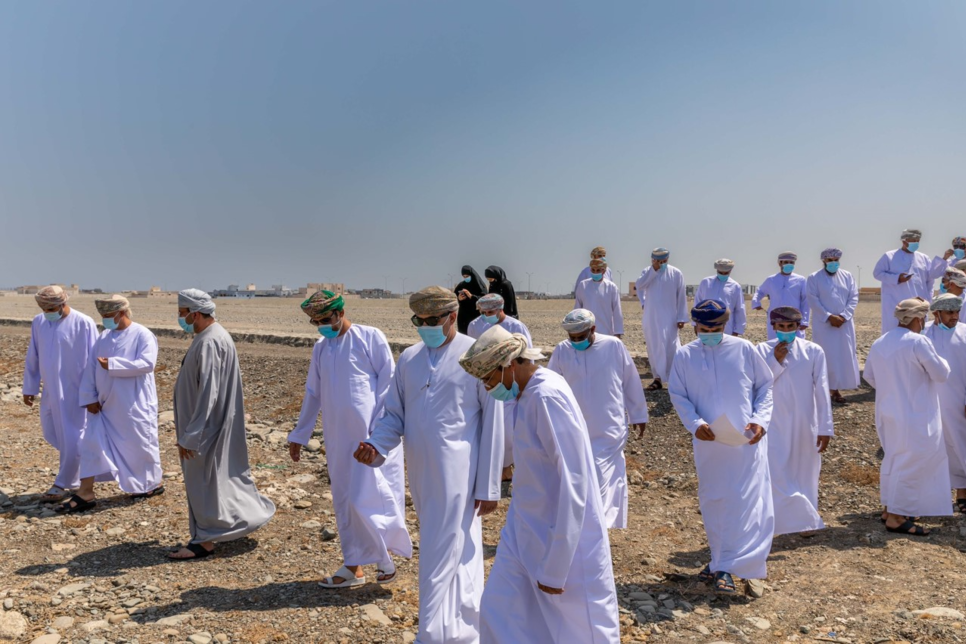 In order to level the land for the project site and establish new roads in the residential city, 4.8 million cubic metres of land were filled and levelled, and 6.4km of path along the valley was diverted to ensure that the area was not affected by rain and floods.
The recently constructed health centre includes 16 clinics on an area covering 407.1m2, worth more than $3.6m (OMR1.39m). The health centre has also been equipped with the latest medical equipment.
Currently, construction has begun on five schools worth $31m (OMR12m). Phase 1 of construction will include two basic education schools, each including 30 classrooms on a building area of ​​4,836m2.
In Phase 2 of construction, three more schools will be constructed, including two basic education schools comprising 36 classrooms on a building area of 6,296 for each school, as well as a general education diploma school with 36 classrooms and a building area of up to 6,296m2.
The $12.5m (OMR32.5m) mosques project, will include two mosques with an area of 3,213m2 and six mosques with an area of 850m2. In addition, eight houses will be constructed for the imams of these mosques, as well as three shops, seven public councils, a funeral parlour, and a cemetery, according to the state-run Oman News Agency.
---
This information has been sourced from ConstructionWeekOnline. All rights and opinions thereof belong to the original source author/publisher. WASEL&WASEL does not purport to be affiliated with the news, its persons, or interests in any way unless explicitly stated so.
---
To request our assistance, please contact one of our Professionals.