London Stock Exchange-listed and Jersey-headquartered oil and gas contractor, Petrofac has installed three modular auxiliary boilers modules at the Duqm Refinery in Oman, located 600km south of Muscat.
Petrofac said that the boilers were fabricated and assembled in northern Italy, with the fabrication having been conducted in northern Milan and assembly in Venice.
The boilers were manufactured by MACCHI, operational division of Sofinter S.p.A., in Via Ramo dell'Azoto plant. MACCHI is a supplier of industrial and heat recovery boilers for the oil and gas and petrochemical sectors.
Speaking about the project, which was being carried out amid the COVID-10 pandemic, Roula Borhgi, project engineer at Petrofc, said: "It was a critical time in the manufacturing period."
"When the lockdown happened we had almost all the components completed, 90% delivered to the vendor, and they were in the middle of assembling," she added.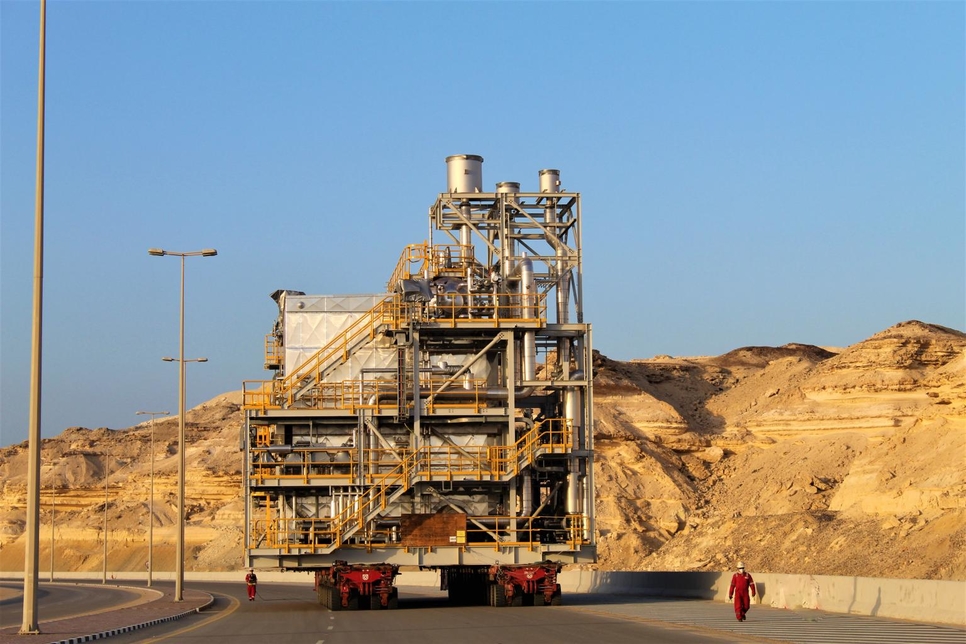 Each boiler, which weighs over 550 tonnes, is now put in place. These are 'plug and play' modules that are ready for commissioning.
Explaining the modular element futher, Arun Kumar, engineer at Petrofac, said: "We have followed a modular concept for the three identical boilers — all components such as pressure parts, interconnecting piping, structural steel, instruments and cabling are prefabricated and assembled at the vendor's workshop."
"It's called a Plug and Play module since the module is ready for commissioning as soon as installed."
Meanwhile, Roula said: "The reason why the project management chose a modularised option was to meet our milestones and try to mitigate any unpredictable issues or changes that can occur during execution, COVID-19 proved our selection was correct."
Petrofac, in a joint venture with Samsung Engineering, are undertaking the engineering, procurement, and construction (EPC) Package 2 contract worth approximately $2bn (OMR769m).
The refinery's Package 2 comprises the build-up of temporary site facilities, comprising warehouses and offices; in addition to fencing, excavations, and foundation works for the main substation and administration buildings.
---
This information has been sourced from ConstructionWeekOnline. All rights and opinions thereof belong to the original source author/publisher. WASEL&WASEL does not purport to be affiliated with the news, its persons, or interests in any way unless explicitly stated so.
---
To request our assistance, please contact one of our Professionals.