The Development Authority of Saudi Arabia's Makkah Al-Mukarramah region has resumed Phase 6 of development works in the Al-Nakasah neighbourhood in Makkah.
Following the separation of services, Phase 6 will involve the removal of 114 properties as part of plans to complete the redevelopment of the Al-Nakasah slum.
More than 600 properties were removed during the previous phases of development, according to the state-run Saudi Press Agency.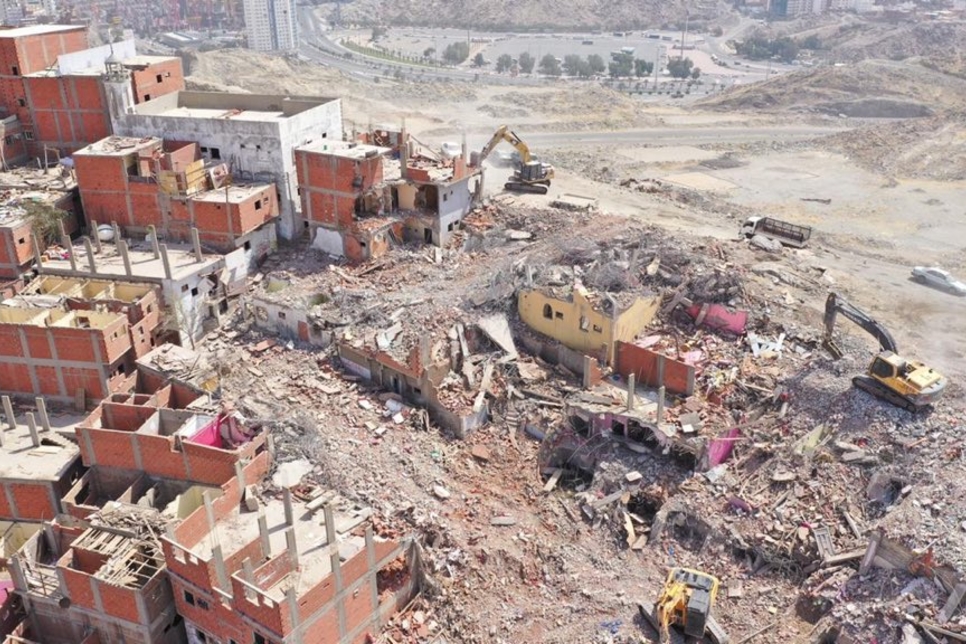 Under the direction of the Emir of Makkah, the project will witness an integrated approach in the development of residential units, as well utilities, transportation networks, recreational areas, and public services.
Construction Week reported in October 2019 that the Umrah sub-municipality of Saudi Arabia's Municipality of the Holy Capital had regained approximately 80ha of encroached government land in Makkah's Al-Shemaysi area.
At the time, Umrah's Mayor Omar al-Maliki said that the encroachments, which included farms, ponds, and mounds of earth, were completely removed in cooperation with security authorities.
In addition, Saudi Arabia's Ministry of Housing is also carrying out a "White Land" programme – Phase 1 is being implemented in Makkah Al-Mukarramah, Riyadh, Jeddah, and Dammam – which includes the development of "raw" undeveloped lands spanning an area of more than 10,000m2.
---
This information has been sourced from ConstructionWeekOnline. All rights and opinions thereof belong to the original source author/publisher. WASEL&WASEL does not purport to be affiliated with the news, its persons, or interests in any way unless explicitly stated so.
---
To request our assistance, please contact one of our Professionals.