Construction work on the $6.7bn (OMR2.6bn) Liwa Plastics Industries Complex (LPIC), which Oman Oil and Oman Refineries and Petroleum Industries' (Orpic) are developing is 98% complete.
The Sultanate's Oman Oil Company (OQ) has revealed that project has achieved a significant safety milestone by recording 121.5 million Lost Time Injury-free (LTI) man-hours at the construction site of the project.
يعد مجمع لوى للصناعات البلاستيكية أحد أكبر مشاريع أوكيو والذي سيسهم في تعزيز القيمة المضافة من النفط الخام والغاز الطبيعي، ليكون مصدرًا مهمًا في توفير فرص العمل للشباب ودعم النمو الاقتصادي للسلطنة.
معًا نحقق المزيد pic.twitter.com/hxnaECdmFl

— OQ | أوكيو (@ThisIsOQ) March 2, 2020
Revealing details about the project's progress, OQ said that $1.5bn (OMR 577.5m) has been invested in local goods and services as part of the project.
American engineering and contracting heavyweight Mcdermott has been working alongside CB&I on the project, which upon commissioning would help increase Orpic's plastic production by more than one million tonnes, giving Oman Oil and Orpic a total of 1.4 million tonnes of polyethylene and polypropylene production by 2020.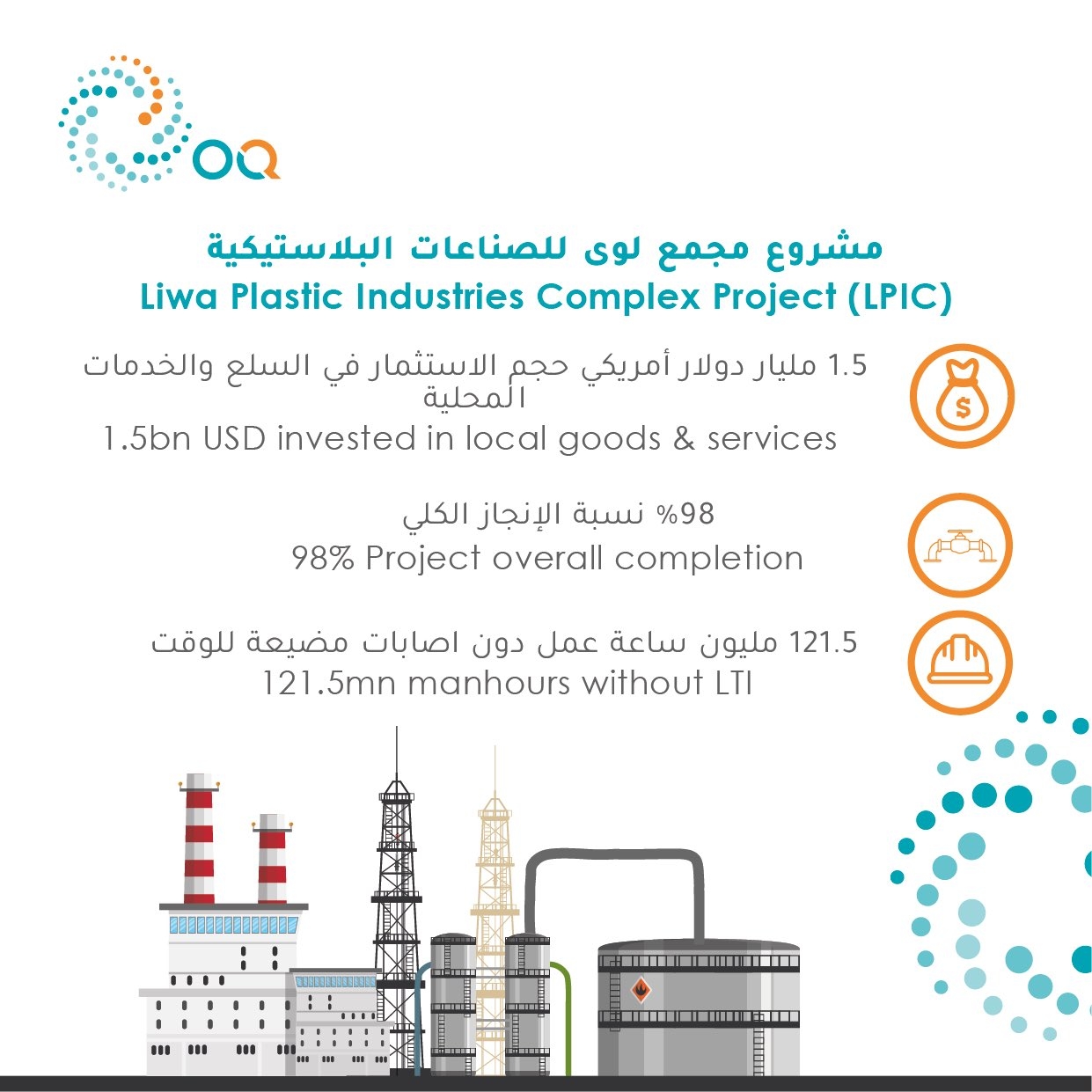 OQ said on its official Twitter account: "LPIC, one of the largest OQ projects, will set to further increase the value that can be derived from crude oil & natural gas and serves as a platform to create jobs and growth opportunities for the Sultanate."
---
This information has been sourced from ConstructionWeekOnline. All rights and opinions thereof belong to the original source author/publisher. WASEL&WASEL does not purport to be affiliated with the news, its persons, or interests in any way unless explicitly stated so.
---
To request our assistance, please contact one of our Professionals.