Dubai Roads and Transport Authority's (RTA) Rail Agency took the most of the lockdown period of the National Disinfection Programme that was put in place to curb the spread of the COVID-19 pandemic in the emirate by conducting intensive maintenance works on the Dubai Metro network.
Explaining in detail about the maintenance works, director of maintenance at RTA's Rail Agency, Mohammed Al Amiri, said that due to the lockdown period, it could make use of the additional working hours to carry out essential and planned maintenance activities.
Al Amiri said: "RTA teams managed to carry out key maintenance activities of some parts of the metro railways in a record time equal to 50% shorter than the planned period.
"Teams also accomplished preventive maintenance works in 9 railway curves vis-à-vis planned five curves, thus recording a completion rate of 180%."
He continued: "During the national disinfection period, we completed the preventive maintenance of rail pads at an achievement rate of about 175% compared to the planned period.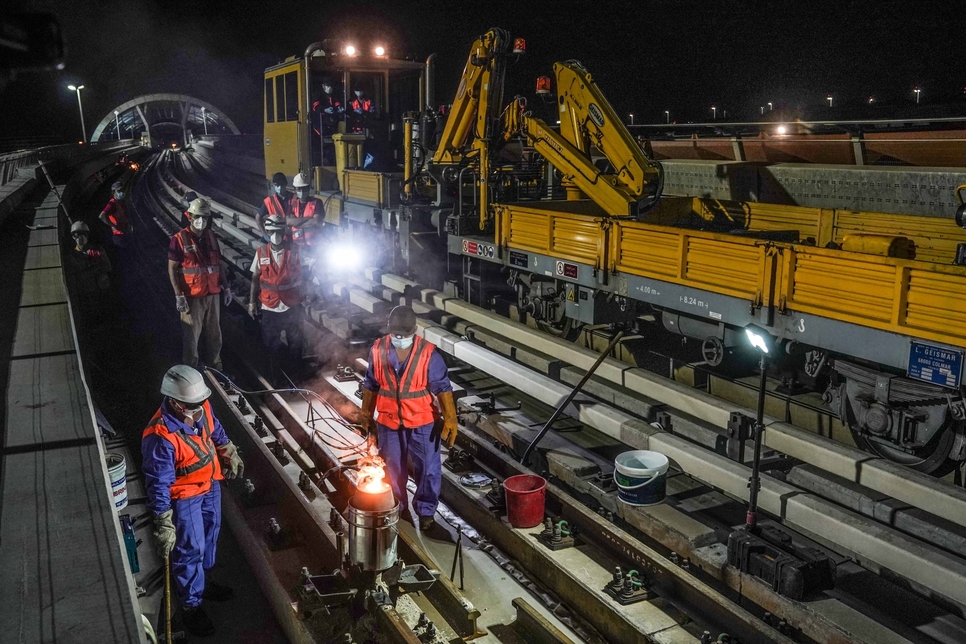 Meanwhile, RTA also accelerated the periodic inspection of rail tracks on the Red and Green lines at a completion rate of 170%, according to Al Amiri.
The Rail Agency also completed 50% of metro tunnel preventive maintenance works against 30% of the targeted period, recording a completion rate of 170%.
In addition, the agency carried out the tunnel cleaning works in April, instead of its scheduled time in June. This helped the organisation save 25% of its allocated time.
Al Amiri concluded: "RTA will continue the efforts to sustain its assets and carry out optimal periodic and preventive maintenance activities at the highest standards."
RTA looks to capitalise on the current challenges "constructively for the safety of metro users in line with its vision of Safe and Smooth Transport for All".
---
This information has been sourced from ConstructionWeekOnline. All rights and opinions thereof belong to the original source author/publisher. WASEL&WASEL does not purport to be affiliated with the news, its persons, or interests in any way unless explicitly stated so.
---
To request our assistance, please contact one of our Professionals.