Sharjah-based real estate development company Tilal Properties, which was born out of a joint venture between Sharjah Asset Management and Eskan Real Estate Development, has announced 80% completion of construction work on their upcoming community centres Tilal Oasis which are being constructed in Tilal City's Naseem Villas and Naseem Residences, Sharjah Government Media Bureau's (SGMB) Sharjah24 reported. 
Tilal City is a mixed-use project by Tilal Properties with a total area of 2.32 million square metres, and comprising eight regions, services and facilities, with a 48% open area. The destination has been designed to accommodate 65,000 residents.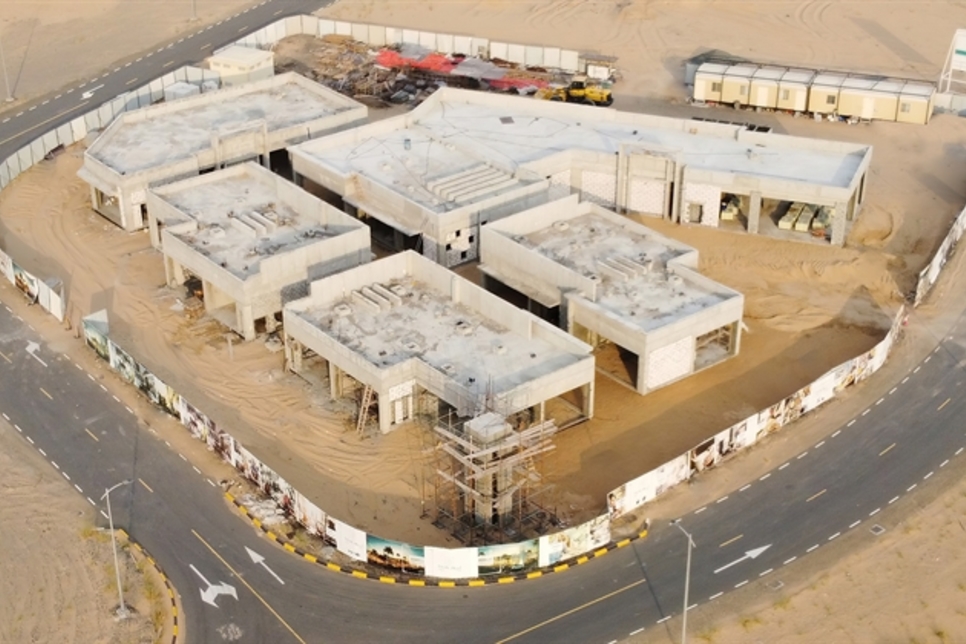 Speaking about the construction progress on the projects, director-general of Tilal Properties, Khalifa Al Shaibani, said: "The goal of setting up Tilal Oasis in two different complexes is to provide the residents of Tilal City and surrounding areas with diverse options for active living and recreation in a safe, inclusive environment boosting optimum service facilities at a high level of quality, with an integrated living style."
Al Shaibani said that the two centres are designed in a modern architectural style.
One of the two community centres is located in the Al Naseem Villa Complex and spans over a total area of 1,417m2, featuring four restaurant lounges and three retail units.
The other community centre is located in the Al-Naseem Residence, covering a total area of 2,428m2 and will comprise six restaurant lounges with four retail units.
In addition, each complex will feature a 350m2 sports centre. Additional facilities and services include an outdoor shared area and a kids' play area.
---
This information has been sourced from ConstructionWeekOnline. All rights and opinions thereof belong to the original source author/publisher. WASEL&WASEL does not purport to be affiliated with the news, its persons, or interests in any way unless explicitly stated so.
---
To request our assistance, please contact one of our Professionals.