Saudi Arabia's The Red Sea Development Company (TRSDC), the developer of the 28,000km2 The Red Sea Project has marked a construction milestone with the completion of the first kilometre of road within the gigaproject.
In a video shared on its social media pages, TRSDC said that the road construction project began with connecting the main site entrance to the central service zone, which includes the nursery, the Coastal Village, and operational offices.
From excavation to levelling the land and paving the road, the infrastructure work on the road has been completed, following which tests were also conducted to ensure the road was safe to use, the developer revealed in the video.
In the video reveal, TRSDC said: "We're proud to be working with our Saudi partner Binyah on the construction of our coastal and inland road network at The Red Sea Project."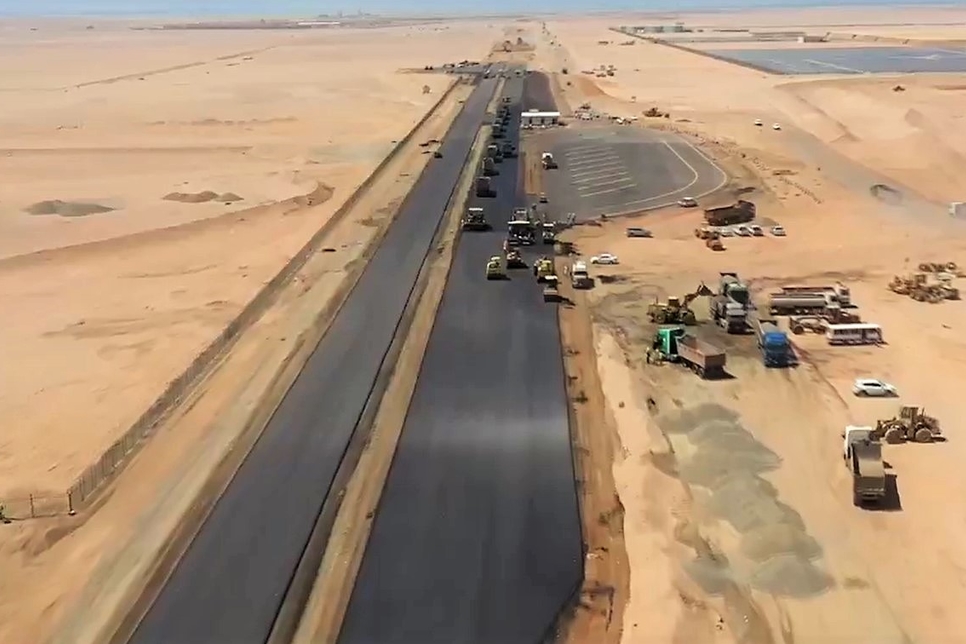 In November 2019, Saudi Arabian Real Estate Infrastructure Company (Binyah) was picked by TRSDC to construct 77km of coastal and inland road network at The Red Sea Project, Phase 1 of which will include a 100ha nursery, home to 15,000 plants.
Binyah was tasked with the design and construction of 77km of roads, including a 10km-long highway, a 13km airport access road, interconnecting roads within The Red Sea Project, in addition to an access road to the bridge connecting the main hub island.
---
This information has been sourced from ConstructionWeekOnline. All rights and opinions thereof belong to the original source author/publisher. WASEL&WASEL does not purport to be affiliated with the news, its persons, or interests in any way unless explicitly stated so.
---
To request our assistance, please contact one of our Professionals.