Saudi Arabia's Uhud Avenue Project implemented by Al Madinah Al Munawwarah Municipality is making progress with construction activities having marked 25% completion.
The news comes after HRH Prince Faisal bin Salman bin Abdulaziz, Governor of Al Madinah Al Munawwarah region, inspected the project, which is being carried out as part of the programme to develop the city.
Scope of the project includes a set of safe pedestrian and bus routes, and the development of a package of service elements on both sides of the road in addition to constructing pathways for people with special needs.
The project also includes work on spaces starting from the central area and up to the airport road intersection to achieve traffic flow at peak times, in addition to building rest and waiting sites, fountains, expanding the range of green spaces, raising the level of afforestation and umbrellas along the road in line with the urban character that takes into account the identity of the nearby area north of the mosque.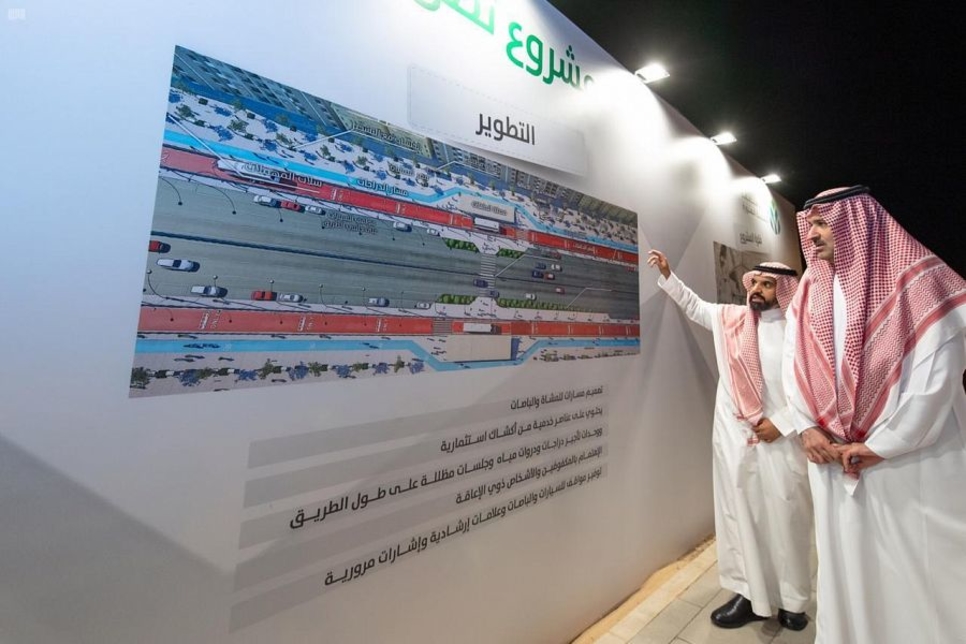 According to Saudi Press Agency (SPA), the Uhud Avenue project is being implemented in several phases for balanced sustainable development.
Speaking about the projects, HE Eng. Fahd bin Muhammad Al-Balaihi, Mayor of Madinah Region explained that the project aims to invest the ingredients of natural and heritage attractions, add proposed elements, and develop the existing elements with the aim of transforming the avenue into an integrated interface.
Additionally, increasing the level of services and infrastructure that correspond with the operational requirements of the project.
The municipality plans to involve the citizens of the Madinah region in the rehabilitation and development of the road in a way that would benefit the population with economic benefit.
---
This information has been sourced from ConstructionWeekOnline. All rights and opinions thereof belong to the original source author/publisher. WASEL&WASEL does not purport to be affiliated with the news, its persons, or interests in any way unless explicitly stated so.
---
To request our assistance, please contact one of our Professionals.