UAE-based sustainable energy provider for businesses Yellow Door Energy has commissioned a 3.1 megawatt-peak (MWp) solar carport and rooftop solar plant for Al Nabooda Automobiles in Dubai Industrial City.
Together, the solar carport and rooftop solar plant are expected to generate 4,620 megawatt-hours (MWh) of clean energy in the first year of operation. This is equivalent to reducing 2,000 tonnes of carbon emissions annually.
In a statement, Yellow Door Energy said that the solar carport covers 747 parking spaces in total, making it one of the largest solar carports in the UAE.
Additionally, the solar carport and rooftop solar plant together cover an area spanning 35,000m2, and feature more than 11,000 solar panels.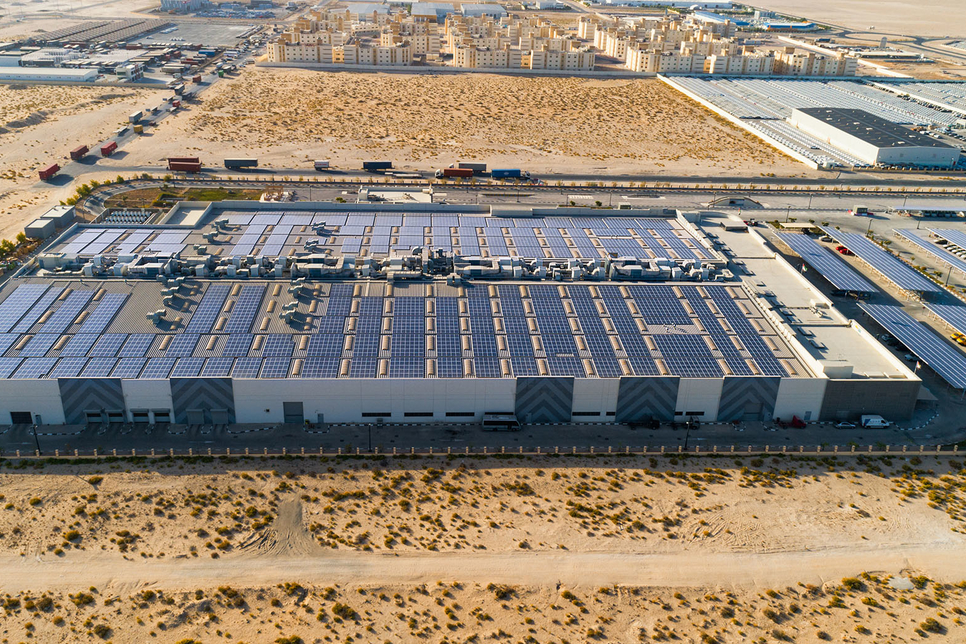 The project will not only help Al Nabooda Automobiles reduce power costs but help meet 90% of the facility's energy consumption needs.
Commenting on the large-scale utilities project, CEO of Al Nabooda Automobiles, K Rajaram, said: "Innovation is integral to Al Nabooda Automobiles, and today our body and paint shop in Dubai Industrial City is also home to one of the largest solar carports in the UAE.
According to Rajaram, the solar project will help the company "switch to clean energy" and maintain its innovation leadership. 
Meanwhile, managing director of Dubai Industrial City, Saud Abu Al-Shawareb, commented: "Sustainability is a national imperative and one that Dubai Industrial City has not shied away from.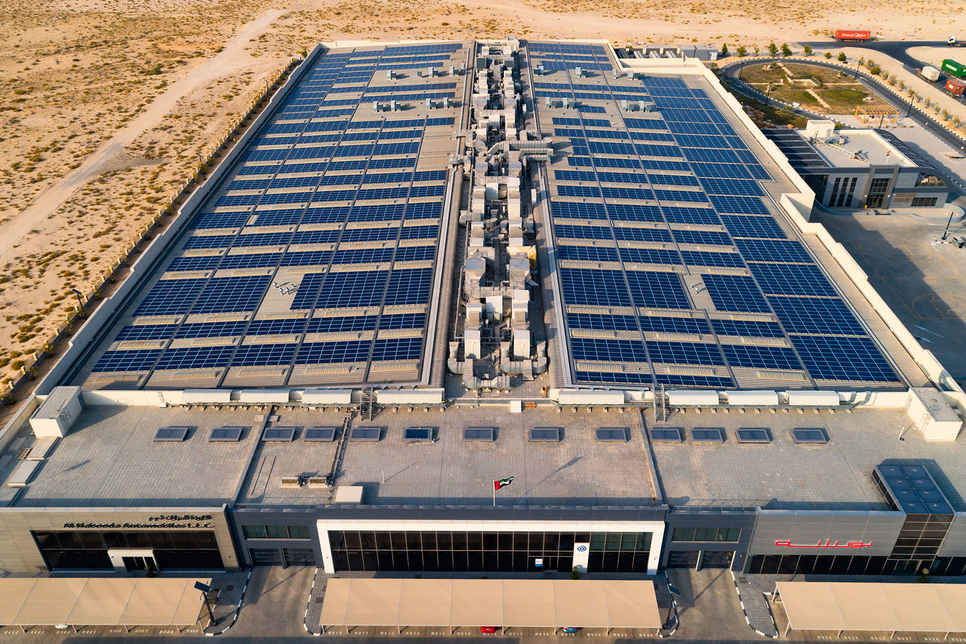 "In line with the vision of our leaders to increase clean energy's contribution to the overall electricity energy mix, we continue to work with our business partners to ensure that their operations are clean and green."
Yellow Door Energy, which is the solar developer, is responsible for investing in, designing, building, commissioning as well as operating and maintaining (O&M) the solar plant for the duration of the contract.
Speaking about the Al Nabooda Automobiles shift to renewable energy, CEO and co-founder of Yellow Door Energy — which contributes to Dubai Electricity and Water Authority's (DEWA) Shams Dubai Program and the UAE Energy Strategy 2050 — Jeremy Crane, said: "We hope businesses in Dubai Industrial City will soon recover from the pandemic and consider solar projects to reduce electricity costs."
---
This information has been sourced from ConstructionWeekOnline. All rights and opinions thereof belong to the original source author/publisher. WASEL&WASEL does not purport to be affiliated with the news, its persons, or interests in any way unless explicitly stated so.
---
To request our assistance, please contact one of our Professionals.